Stay Safe When Secondhand Shopping Online
If you're in the market for secondhand goods, the internet is the place to be. Online marketplaces make it easy for sellers to connect with potential customers looking to buy unique items, and for shoppers to find secondhand gems without spending hours rummaging through disorganized garage sales or crowded thrift stores.
At Origin Bank, we know that just because something is easy doesn't mean that it's safe. Follow these tips to keep yourself and your financial information protected, whether you're shopping or selling online.
Selling Your Wares
It's easier now than ever before to set-up your own online shop to sell your secondhand items. Using trusted resale sites like Facebook Marketplace, eBay or Craigslist may mean paying higher fees than other platforms, however this can be worth it for the security guarantees, ease of use and high visibility to potential customers.
Regardless of which marketplace you use, here's some advice to consider:
1. Use the marketplace to process payments. Let the marketplace handle all the payments for you, even if someone asks to pay using a different method. Not only is it easier for everyone but it also protects you from potential scams.
2. Be wary of phishing scams. If a customer contacts you, always consider if it's a legitimate inquiry or not. Never reveal more information than needed for the sale and be aware of links that may go to phishing websites. Since most marketplaces offer messaging services within their platforms, someone who insists on communicating through a different method is probably trying to scam you.
3. Check out your buyer. Most marketplaces will let you see the profile of your buyers so you can check for bad reviews from other sellers before you do business with someone.
4. Get the money first. Always make sure you've received your payment before mailing your item and be suspicious of any overpayments as this is a common fraud technique.
5. Require proof. Use a shipping service that offers proof of delivery as well as tracking services, particularly for high value items.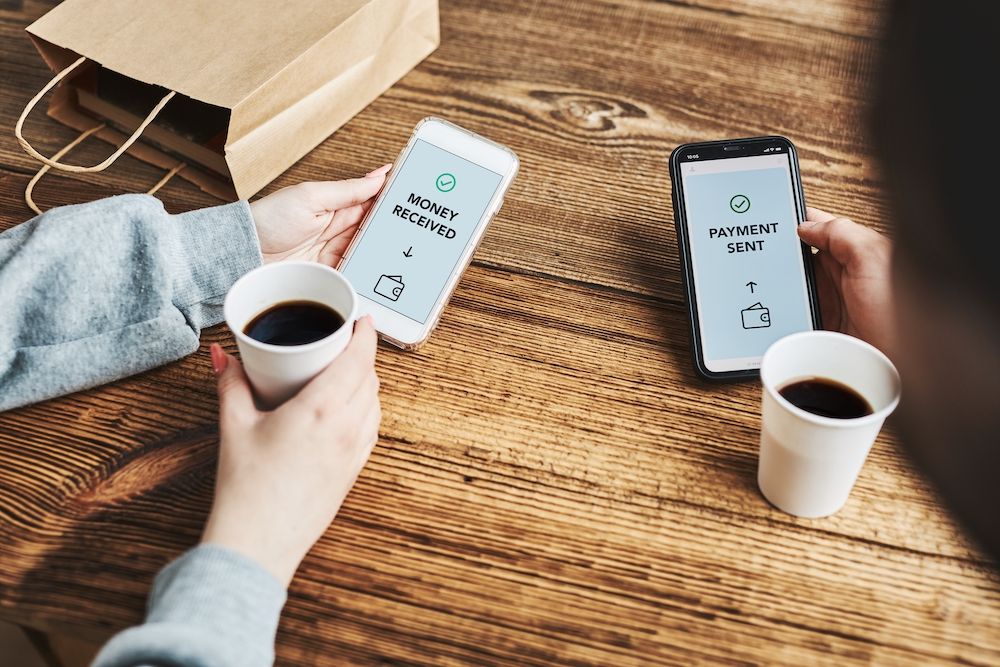 Buying with Confidence
Shopping for secondhand items is not only a great way to find a bargain, but it's also the ultimate treasure hunt to find one-of-a-kind or vintage pieces. However, the used marketplace does present some elements of risk and no purchase is worth compromising your personal or financial safety.
Here's a few tips to follow when buying secondhand online:
1. Do your research. Before making a purchase, look into the selling history of the person you'll be buying from. Look for a history of transactions, feedback and reviews from previous buyers. If you're using a platform that doesn't provide this information, try doing a quick internet search of their name or email address to see if anything pops-up that makes you reconsider doing business with them.
2. Meet in a public space. If you're buying a small item, there's no reason you should have to meet in someone's home. Instead, meet in a well-lit public place like a coffee shop or grocery store. Make sure to meet the person inside the agreed upon establishment and not in the parking lot.
3. The Buddy System. If what you're buying is a large item, then meeting at the seller's home may be unavoidable. Make sure you bring a friend with you, not only for safety reasons but also to help you load and haul your new purchase.
4. Bank on it. If what you're buying is a big-ticket item, avoid carrying a large sum of cash and arrange to meet the seller at the bank during business hours. Between the security cameras and customers coming and going, this makes for a very safe public meeting space.
Most importantly, whether you're buying or selling, always trust your gut. If someone is asking too many personal questions, the sale seems too good to be true or something just feels off, then it probably is. Trust your intuition and only do business with people you feel comfortable with.
Origin Bank cares about your personal and financial safety. Visit our online security center to learn how we protect our customers against fraud, and how to protect yourself with expert advice from our trusted advisors.