Personal Services
Convenient Banking Built Around Your Needs
Our commitment to our customers is what makes us unique. We offer a variety of services for convenient banking – from managing your budget through our Personal Financial Management tool to easily sending money from your Origin Bank checking account to friends and family within minutes.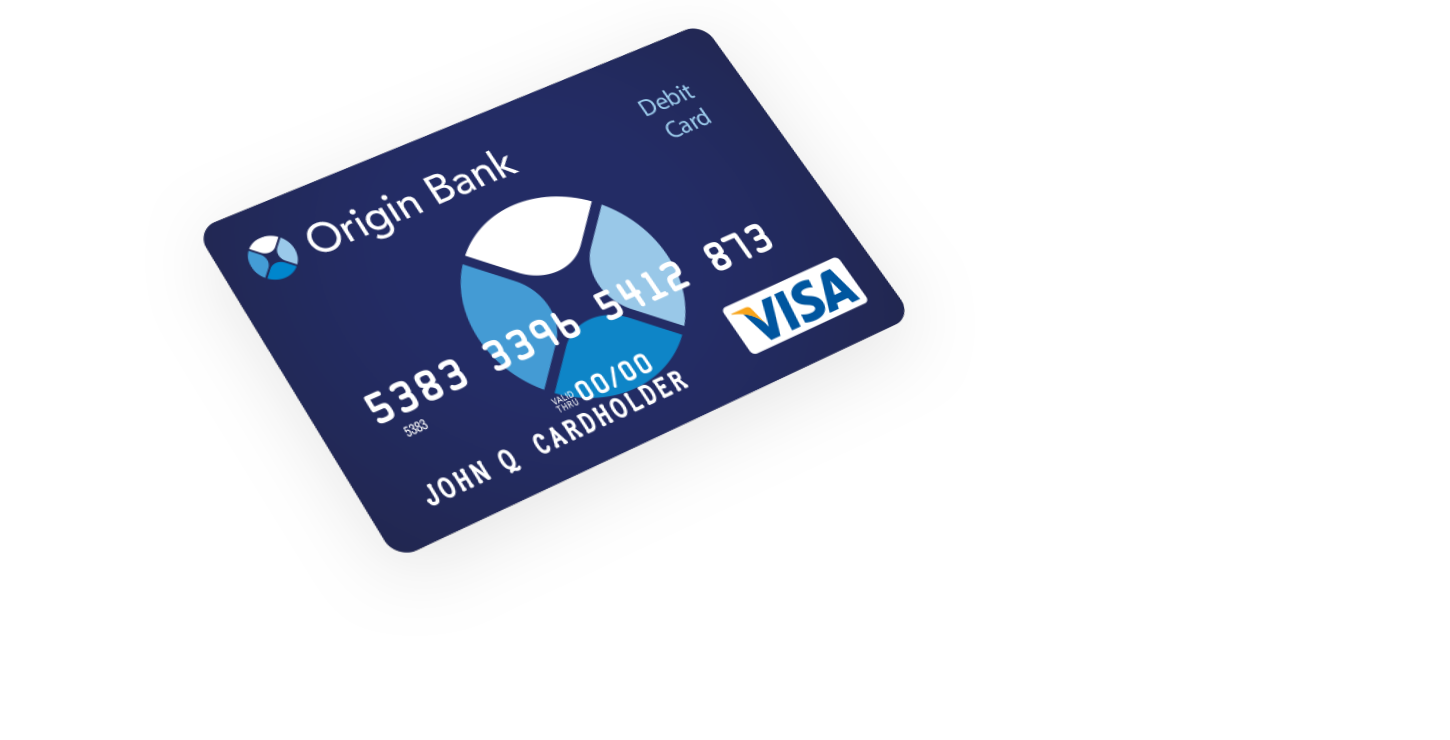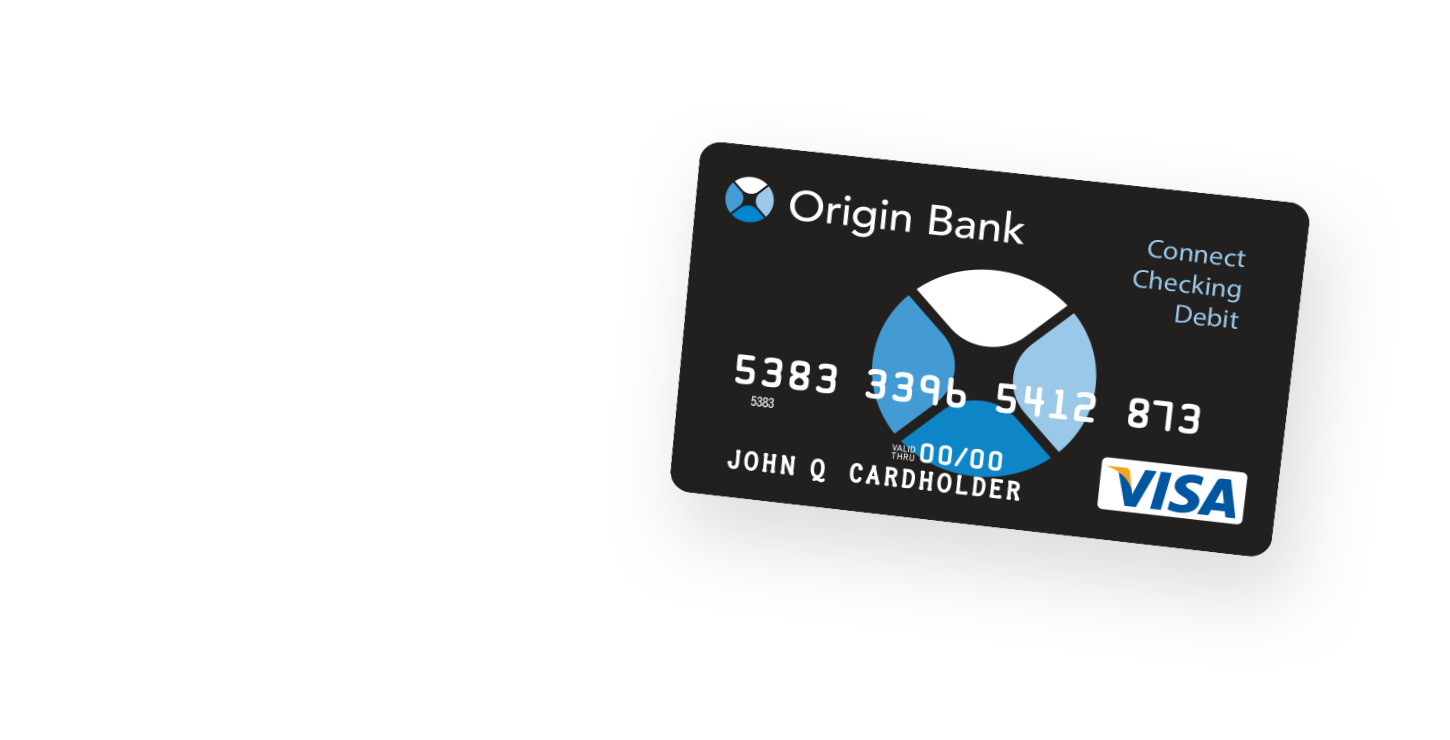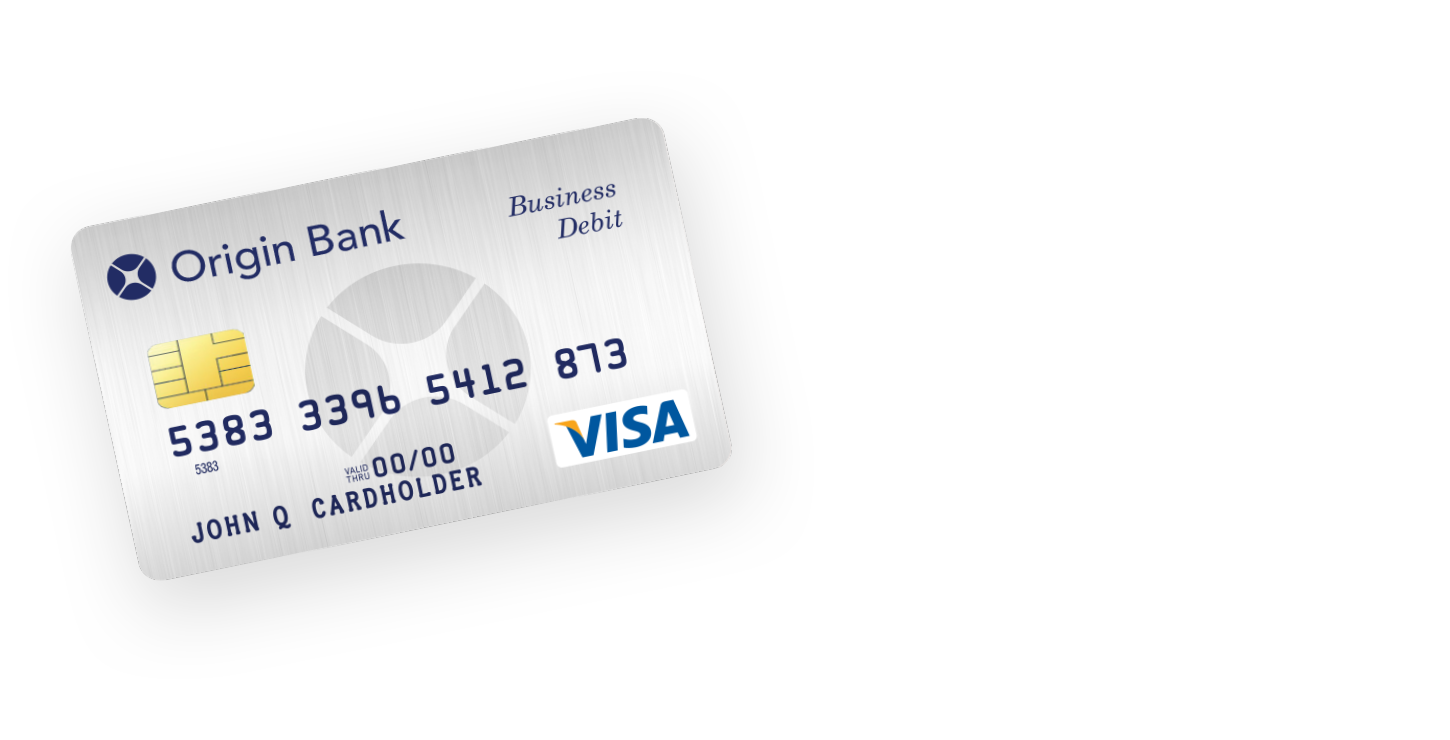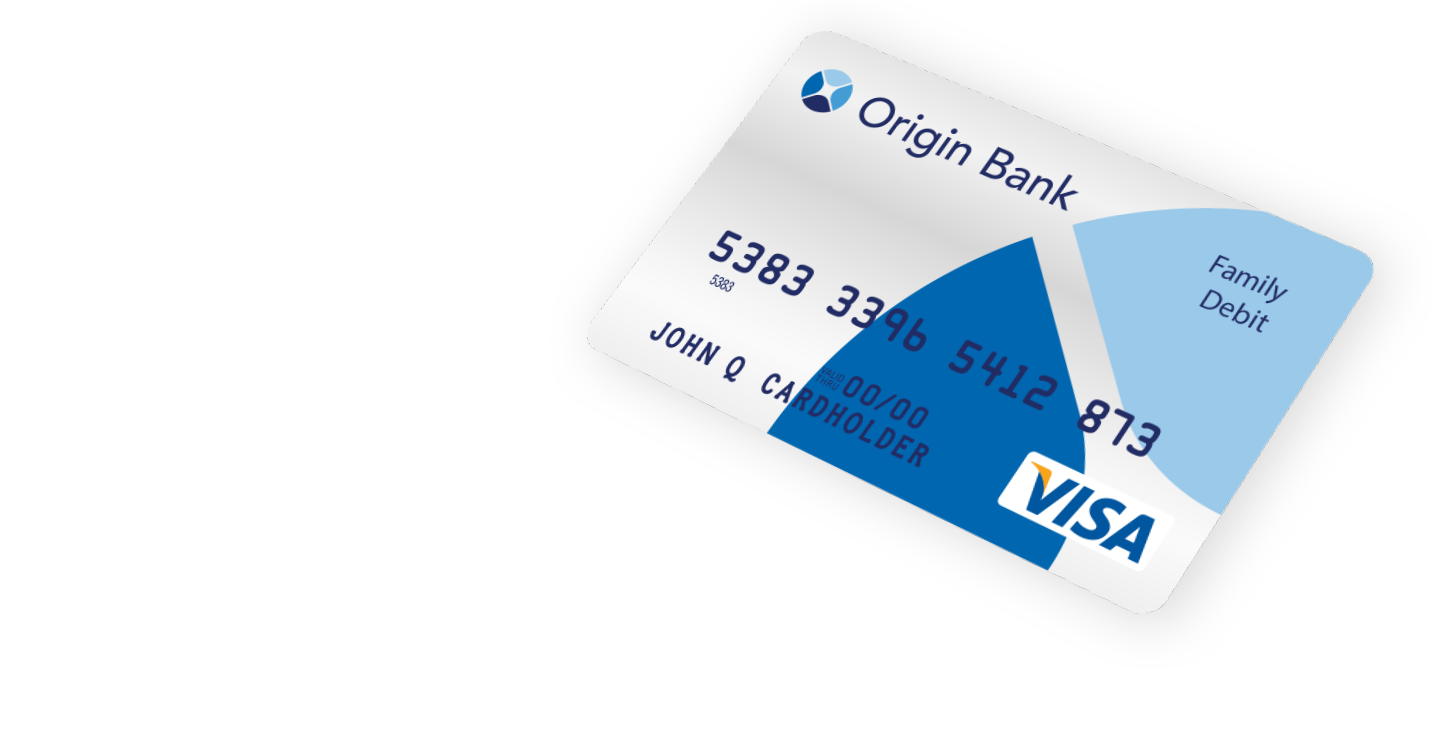 Personal Spending Cards
We offer a variety of personal spending cards to help you manage, save, and gift money to friends and family without having to use cash. Learn more about our personal spending cards and choose one that fits your family's needs.
Learn More
Get Started Mobile Banking With Origin
Our mobile banking services make it easy for you to manage your accounts while you're on the go. Check account balances, make mobile check deposits, and transfer funds with the Origin Bank app.
Benefits of Banking with Us
Coin Machine Access
Origin Bank customers can bring their spare change to select banking centers and exchange it for dollar bills at coin machines and the service is completely free!
Currency Exchange
Come to any Origin Bank location to exchange US dollars with foreign currencies before or after you travel to another country.
US Savings Bonds
Cash in your US Savings Bonds at any Origin Bank location. Note that this product is not FDIC-insured.
Fast. Safe. Easy.
Easily send money from your Origin Bank checking account to friends, family and others you trust with just a few taps. Your money moves fast, directly from your account to theirs—typically in minutes.
Explore More
Every Great Relationship has an Origin Story
At Origin Bank, we've put relationships first for more than a century, going above and beyond to help customers build and grow. Through whatever challenges and opportunities arise, Origin is there. Explore stories about how our bankers and customers drive success together.