Our West Monroe Financial Center – Innovative Banking From the Inside Out
At Origin Bank, our vision is to create unique banking experiences that impact the world around us. When you step into our redesigned West Monroe Financial Center, that is exactly what you'll see – a unique approach to banking. It doesn't look or feel like a typical bank, and that's exactly what we were hoping to accomplish. We believe your banking experience should be unintimidating and even enjoyable, and our goal is to have conversations that lead to the best long-term financial results for you.
Take a tour of our new financial center here:
When you enter the banking center, you'll find a welcoming atmosphere, complete with upbeat music, warm textures, clean lines and natural materials. The wood floors and stone walls make the experience feel more personal, because we're focused on having more meaningful interactions and less "traditional" bank transactions.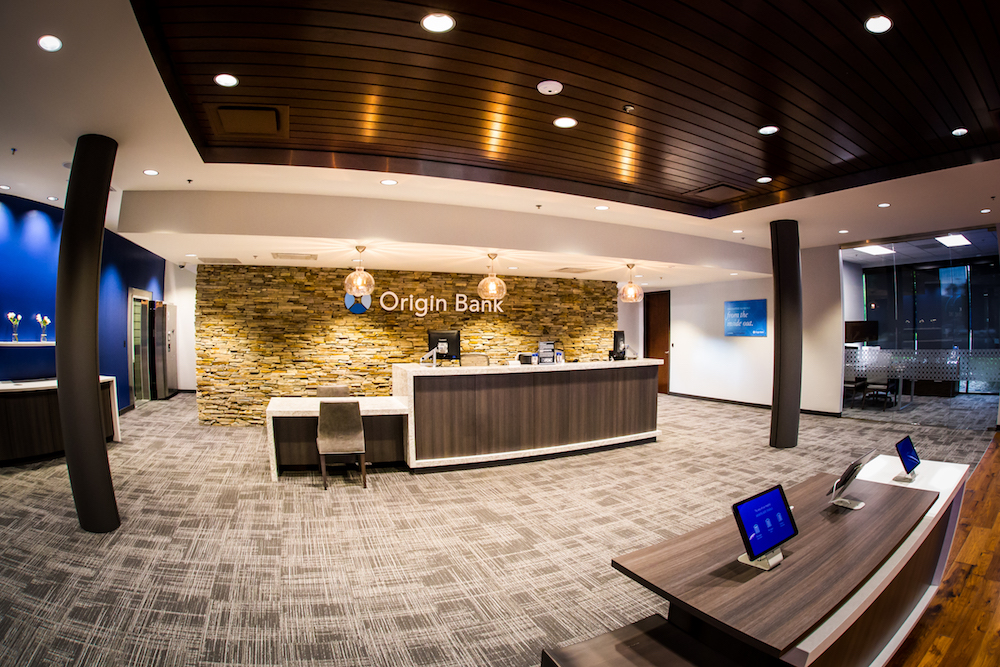 Our consult booths put a comfortable spin on the traditional chat with your banker.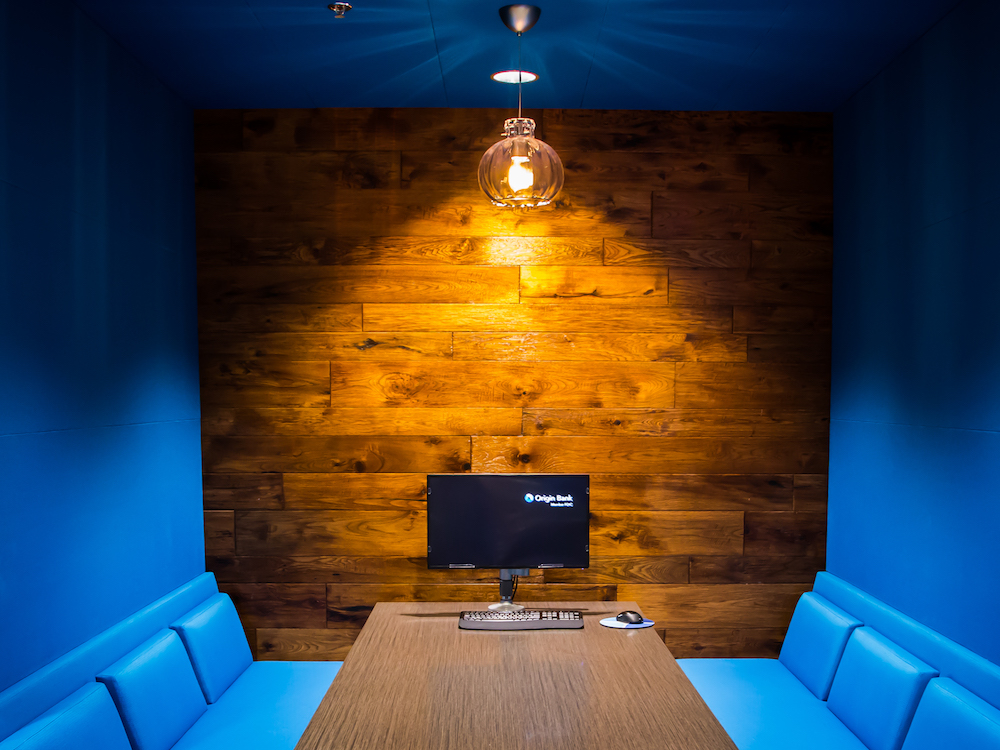 Our booths and redesigned conference room offer spaces where customers can take a break from the day with a cup of coffee, hold meetings with staff members, or even conduct personal, non-bank business. We believe that comfort is key when creating a better banking experience, and we want our community neighbors to feel at home here.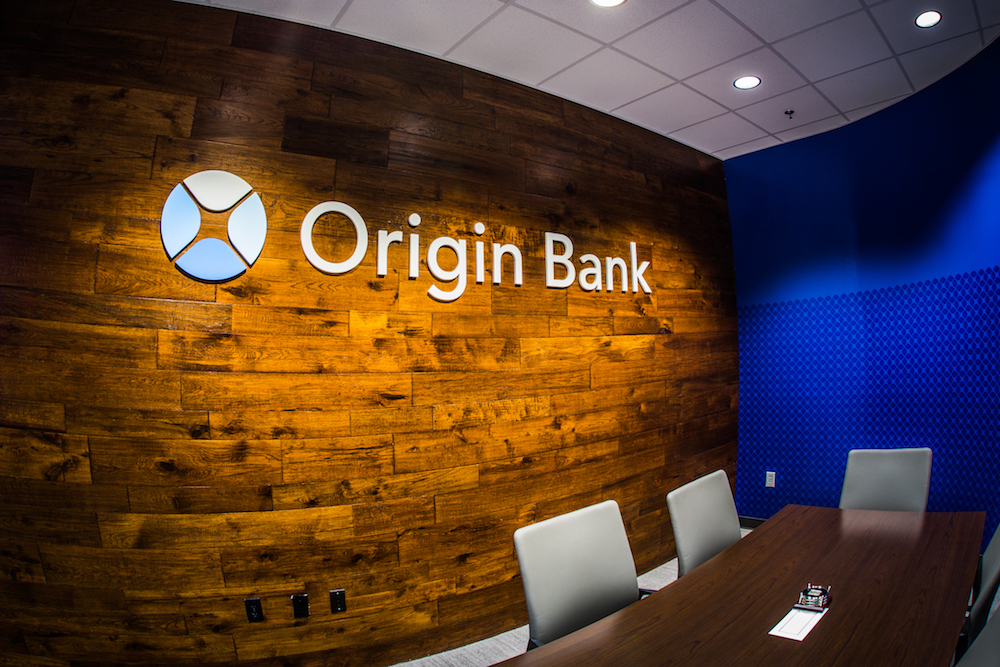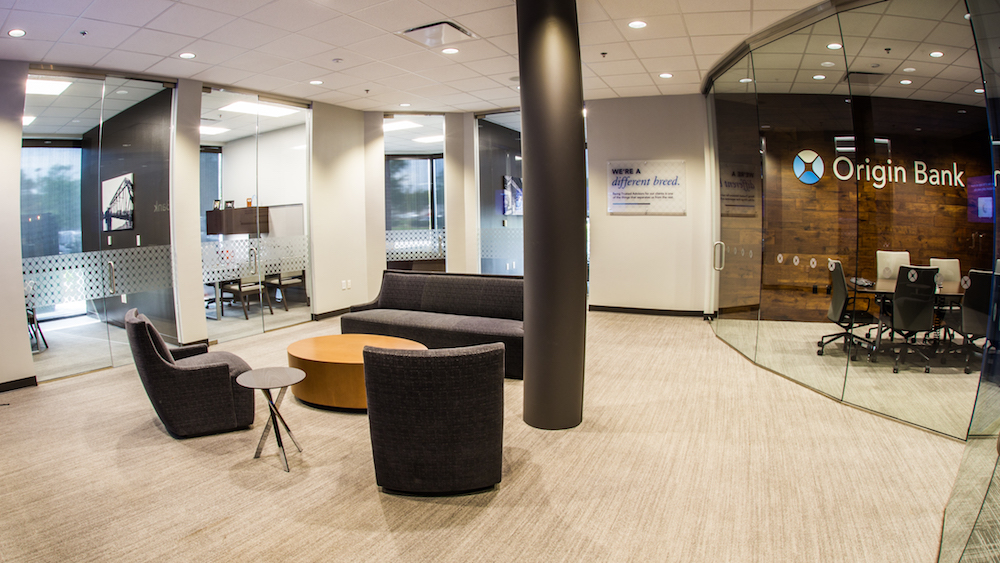 Instead of traditional teller windows, our personal bankers are always available to assist you at the concierge station. While affording the highest information security, this station allows our bankers and customers to interact on a more personal level.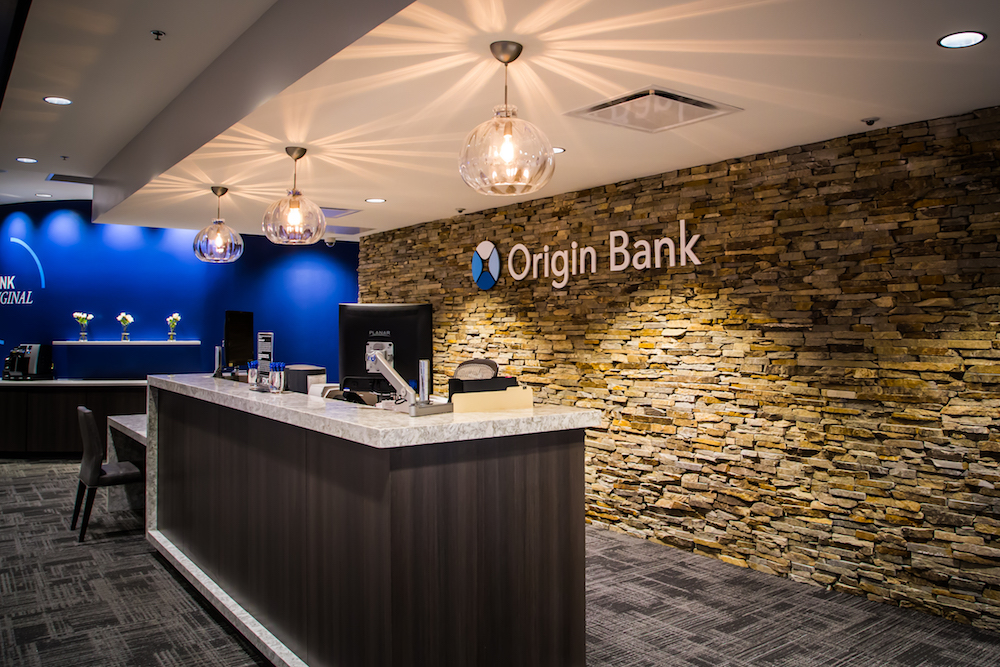 In addition, we have a technology bar with iPads programmed to assist you in finding the right mortgage loan for your needs, and a hospitality bar where you can enjoy a cup of coffee on us.
At Origin Bank, we're constantly striving toward a better banking experience. Better banking center design and functionality is just one more way we're showing you that we put you first. If you have any questions or suggestions on how the Origin experience can be better for you, reach out and tell us.